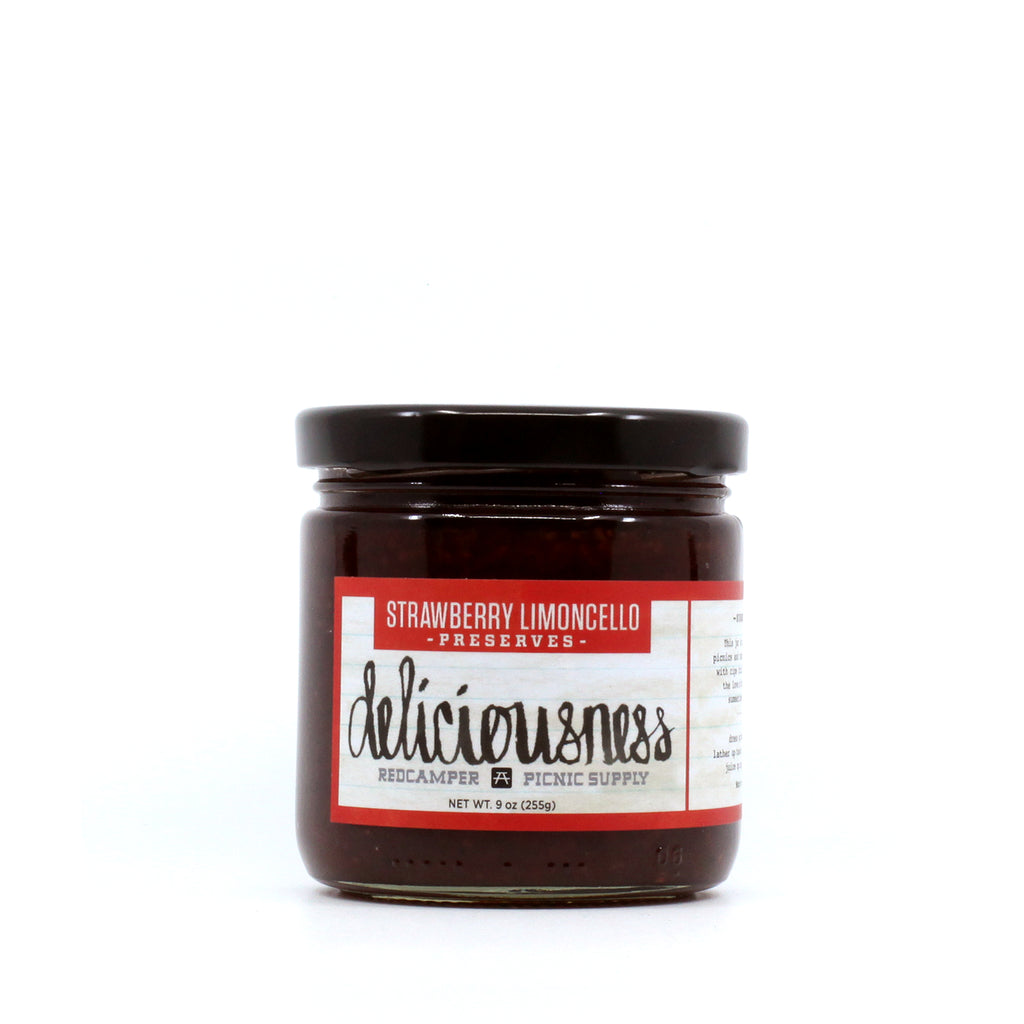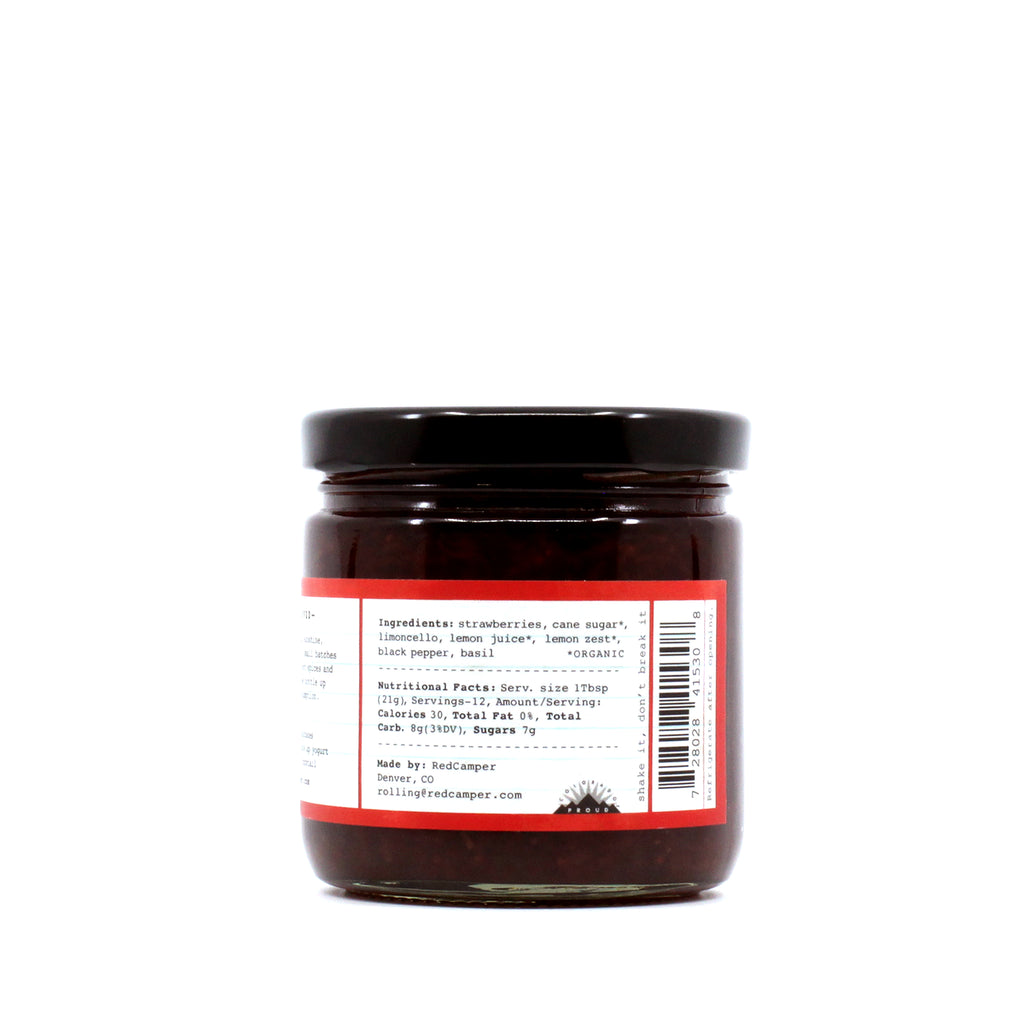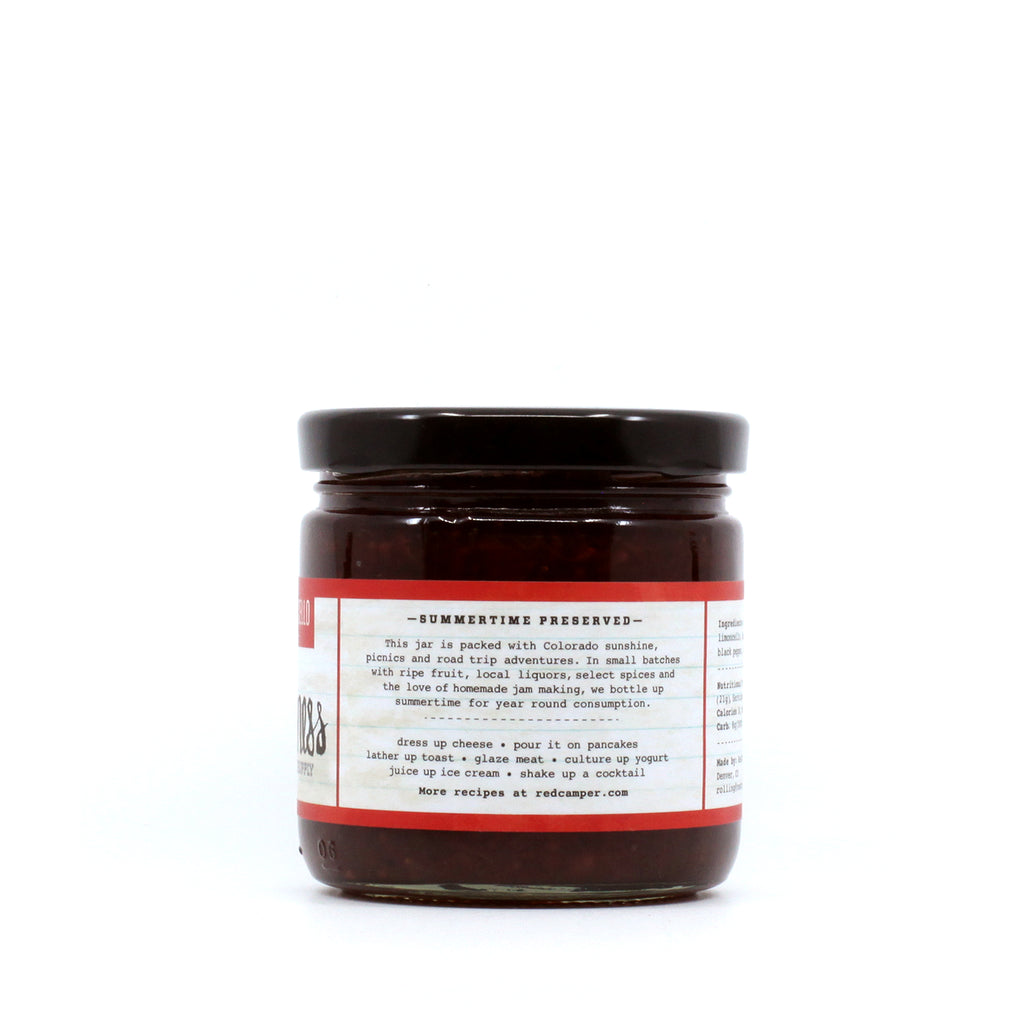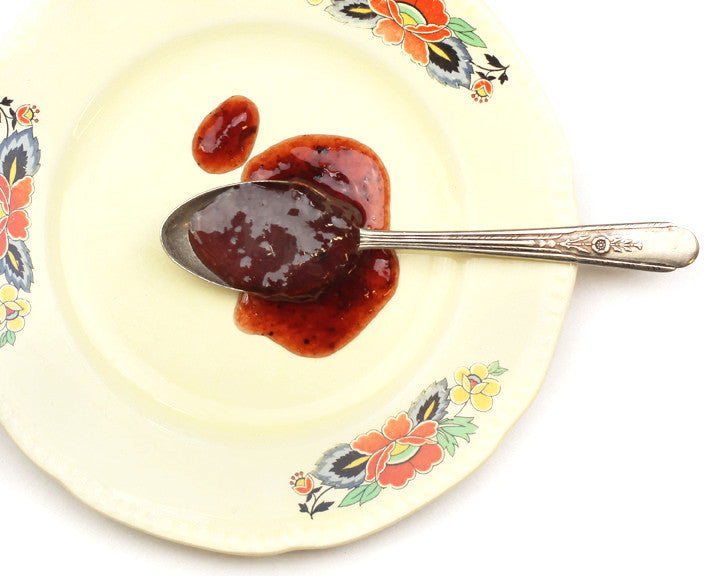 $14.50
$0.00
Strawberry Limoncello Deliciousness : Cheeseboard size
Like your favorite Strawberry preserves, but 10x better. 
We love Strawberry Jam..so much that it took us a long time to come up with a recipe that we thought was better than what is already out there, and there are lots. After a lot of experimenting, we have perfected our take on Strawberry. Starting with strawberries we added some freshly crushed black pepper, some fresh from the garden basil, and some house made deeply infused limoncello.
Behold..our 5th flavor, Strawberry Limoncello Deliciousness was born. Simple. Delicious.
Ingredients: Strawberries, vodka, organic lemon zest and juices, black pepper, pure organic cane sugar, and basil.
Size: 9 oz 


Nutrition Facts: Serving size 1 Tbs (21 g) Servings: 12, Amount per serving: Calories: 30, Total Fat 0%, Cholesterol 0%, Sodium 0%,  Total Carbs 8g (3% DV) Sugars 7g Protein 0g


Some Pairing Suggestions:
RedCamper Picnic Supply ... no picnic basket or glove compartment should be without.
•juice up your ice cream  •pour it on your pancakes  •lather up your toast  •rub it on your meat   •culture up your yogurt   •put it in your mixed drink  •eat it straight out of the jar