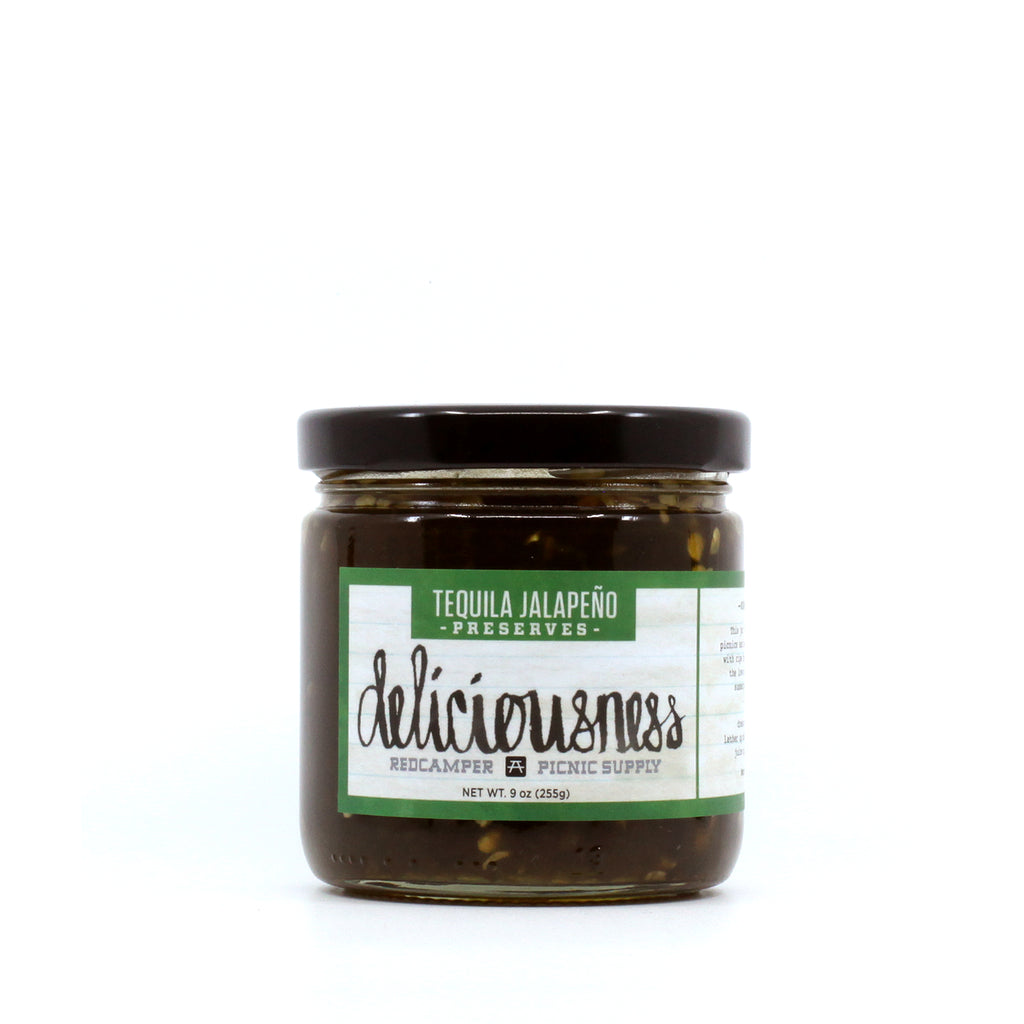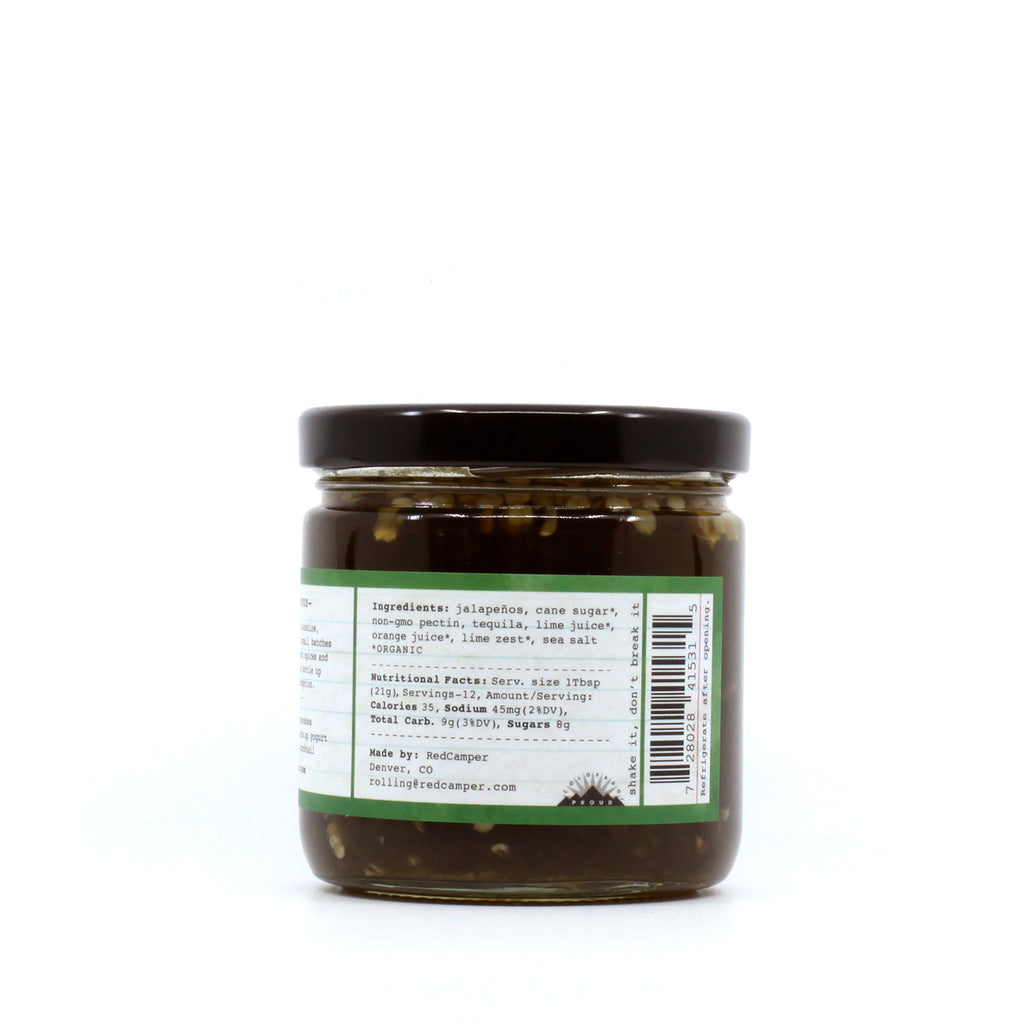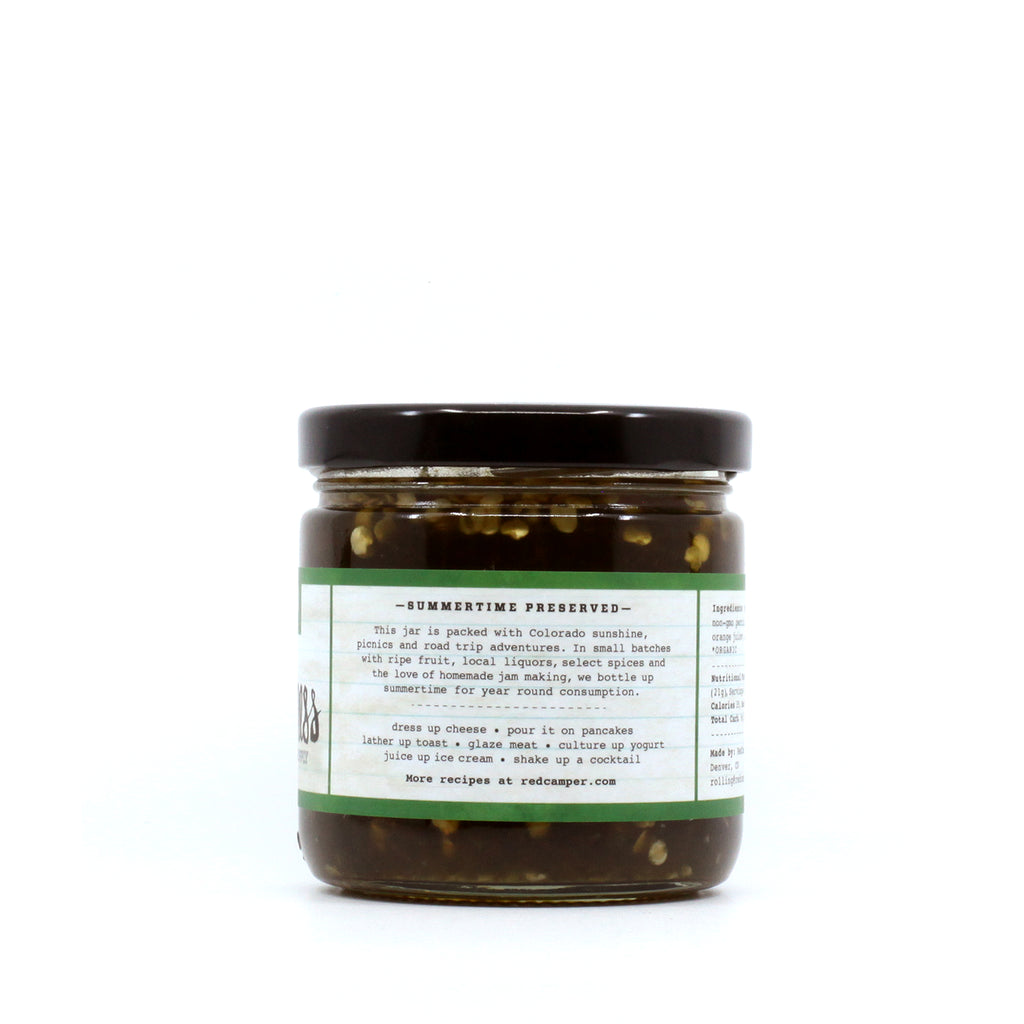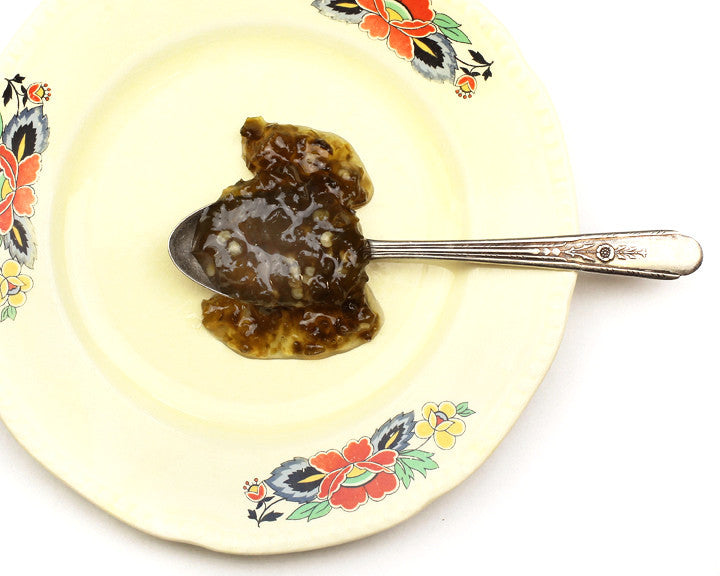 $14.50
$0.00
Tequila Jalapeño Deliciousness : Cheeseboard size
For the spicy jam folks..we don't disappoint. Heat AND flavor..imagine?! 
Watch out..here comes the little brother to all these sweet sauces..our first pepper jam, Tequila Jalapeño Deliciousness. He's kind of a bad ass, but also really kinda sweet, with a slow burn. Using fresh jalapeños (and yes 100% jalapeños, no green peppers) fresh organic limes and oranges, Boulder CO based Suerte Tequila, 100% organic cane sugar and non-gmo pectin and a tiny bit of sea salt we have created the perfect pepper jam. Sweet with a long slow burn. You are about to develop another addiction.
Ingredients: Jalapeños, fresh organic lime juice & zest, Boulder, CO based Suerte Tequila, pure organic cane sugar, non GMO pectin, fresh organic orange juice & sea salt.
Size: 9 oz
Nutrition Facts: Serving size 1 Tbs (21 g) Servings: 12, Amount per serving: Calories: 35, Total Fat 0%, Cholesterol 0%, Sodium 45mg (2% DV),  Total Carbs 9g (3% DV) Sugars 8g, Protein 0g


Some Pairing Suggestions...
BREAKFAST: Eggs Over Easy,
Baked Bacon
, Avocado Toast, Arepas   
APPETIZER: Cream Cheese and Crackers,
Glazed Pork Meatballs
, 
Winter Fruit Salad
ENTREES: Grilled Cheese Sandwiches, 
Tequila Jalapeño Ahi Poke 
DESSERTS: Chocolate Ice Cream, Flan Embellishment 
RedCamper Picnic Supply ... no picnic basket or glove compartment should be without.
•juice up your ice cream  •pour it on your pancakes  •lather up your toast  •rub it on your meat   •culture up your yogurt   •put it in your mixed drink  •eat it straight out of the jar