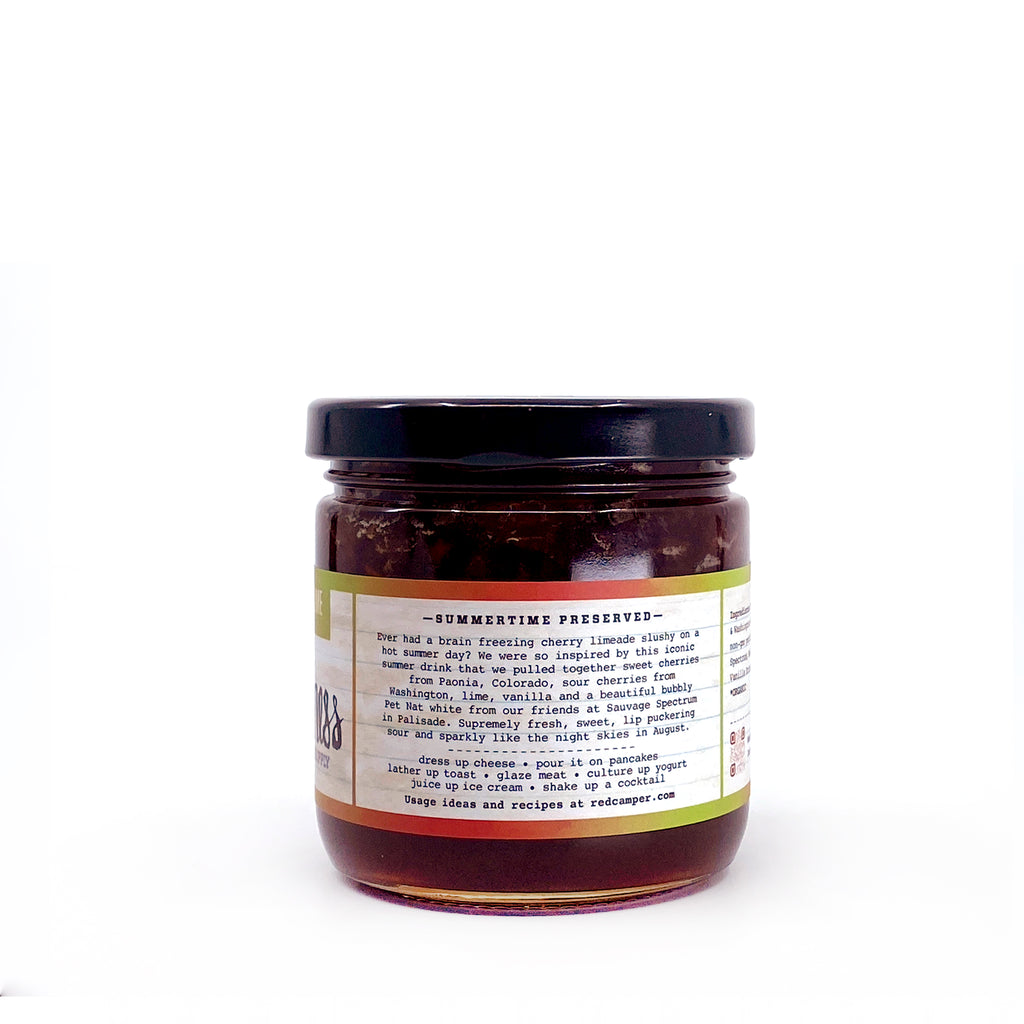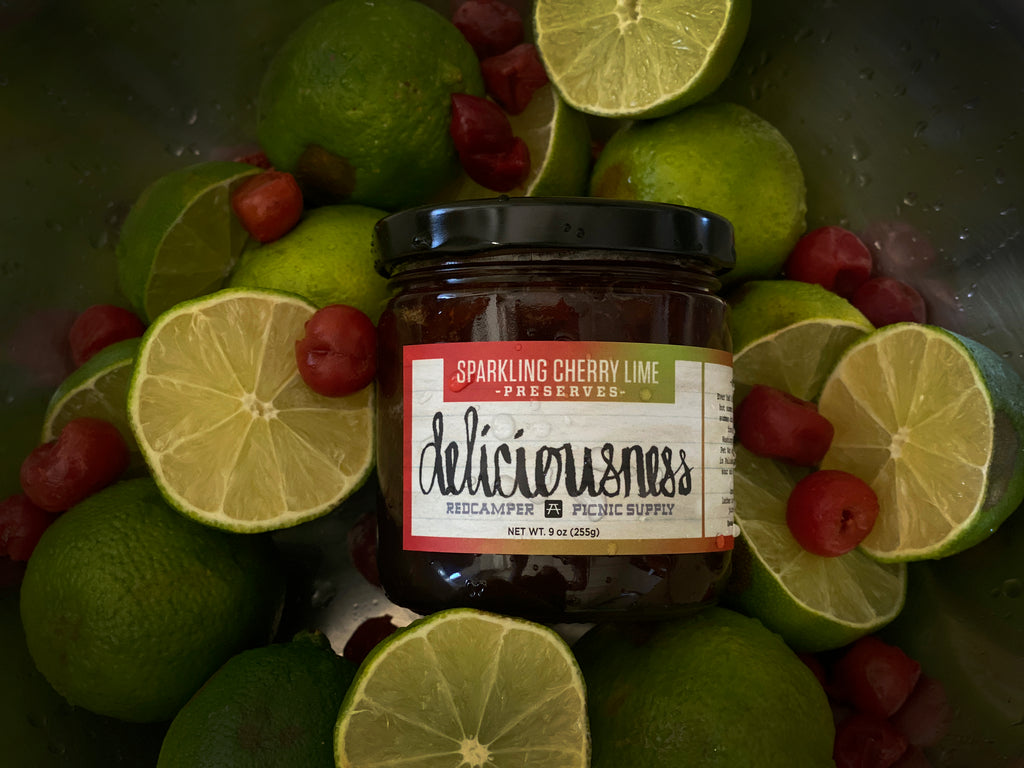 $14.50
$0.00
Sparkling Cherry Lime Deliciousness : Cheeseboard Size
An homage to an American classic. No drive-in or brain freeze required.
We were so inspired by Sonic's iconic Cherry Limeade Slushy this summer that we made a jam inspired by this bright, sweet, tart summer drink. No danger of brain freeze with our version though, just sweet, sour, satisfaction.
Working with our favorite orchard out of Paonia, First Fruits, we took their Rainer Cherries and paired them with the sour Montmorency cherries from Washington that we use in our Cocktail Cherries added lime juice, vanilla bean and a refreshing bubbly pour of Pet Nat white from our friend at Sauvage Spectrum in Palisade, Colorado. Supremely fresh, sweet, lip pucheringly sour and sparkly like the night skies in July. 
 Ingredients: Fresh Paonia Rainer Cherries*, Washington Montmorency Sour Cherries, lime juice, freshly minced Madagascar Vanilla extract*, Pet Nat Sparkling wine, pure cane sugar*, non-gmo pectin and a dash of Cherry Extract*  *ORGANIC
Size: 9 oz - 12 servings of 1 Tb each  or 1 serving of an ice cream whiskey bender.
Some Pairing Suggestions...
Breakfast: Buttermilk Biscuits, sourdough toast, waffles & nuts 
Appetizers: Goat chèvre & a triscuit
Desserts: Vanilla Ice Cream


The story:
It all started with a weekend road-trip to Paonia, Colorado, a secret valley of orchards, vineyards and grazing horses. We accidentally found Colorado's best secret, the source of the best peaches in the state. One year later we came back with a truck, a dog, and a day to pick as many peaches as we could. And we did, we filled the borrowed truck bed with hundreds of pounds of Colorado's finest peaches, ripe for the picking. Armed with a 2 year in development recipe we got busy in a commercial kitchen and cooked up a very limited run of Deliciousness for you. 
•juice up your ice cream  •pour it on your pancakes  •lather up your toast  •rub it on your meat   •culture up your yogurt   •put it in your mixed drink  •eat it anyway