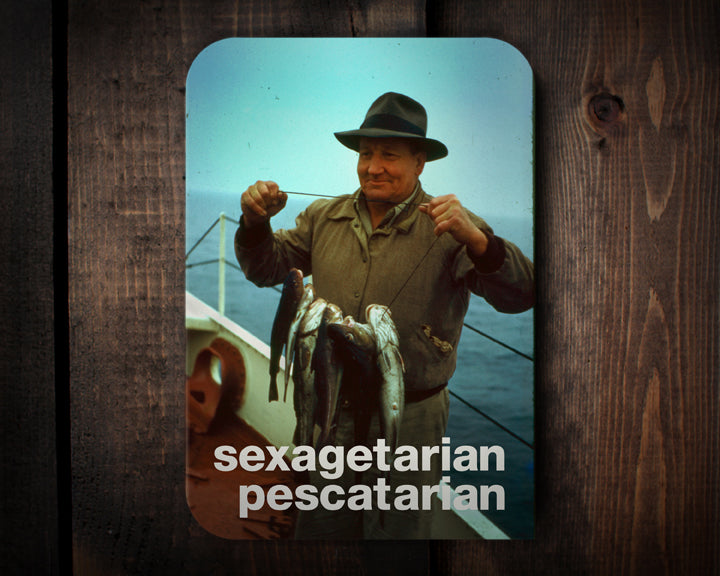 $3.50
$4.50
USHWY 89 Card - Sexy Pescy - a birthday card
Don't worry, you aren't dumb. Sometimes we just like to play with crazy words. Like Sexagenarian Pescatarian. Which is basically...someone in their sixties, who only eats fish. Sounds funny though doesn't it?

Inside message: eat well, live long. happy birthday

Message on the inside with a detail of your old basement wood paneling across the bottom.

Comes packaged in an Eco clear compostable sleeve with a cream colored FSC, carbon neutral, green e-certified envelope.

Printed in Denver, Colorado, U.S.A. 

All US Hwy 89 cards from RedCamper are 3.5"x5" in size.