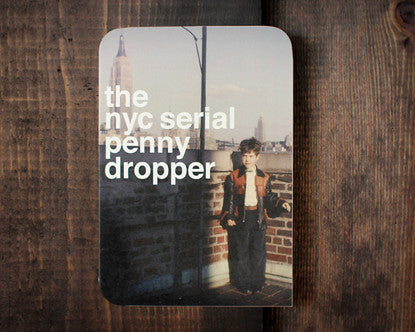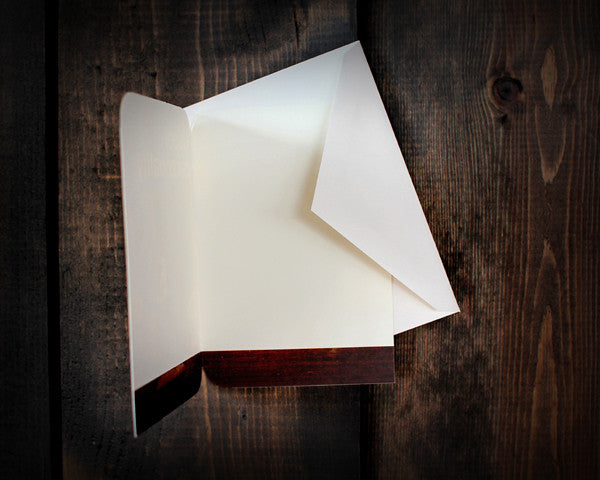 $4.00
$4.50
USHWY89 Card - NYC Penny Dropper - a blank card
Another great card from our US State series. This one is the city of all cities. New York City that is. You get a rare glimpse at a childhood photo of the elusive serial penny dropper. No confirmed victims, yet. 

Message on the inside with a detail of your old basement wood paneling across the bottom.

Comes packaged in an Eco clear compostable sleeve with a cream colored FSC, carbon neutral, green e-certified envelope.

Printed in Denver, Colorado, U.S.A. 

All US Hwy 89 cards from RedCamper are 3.5"x5" in size.