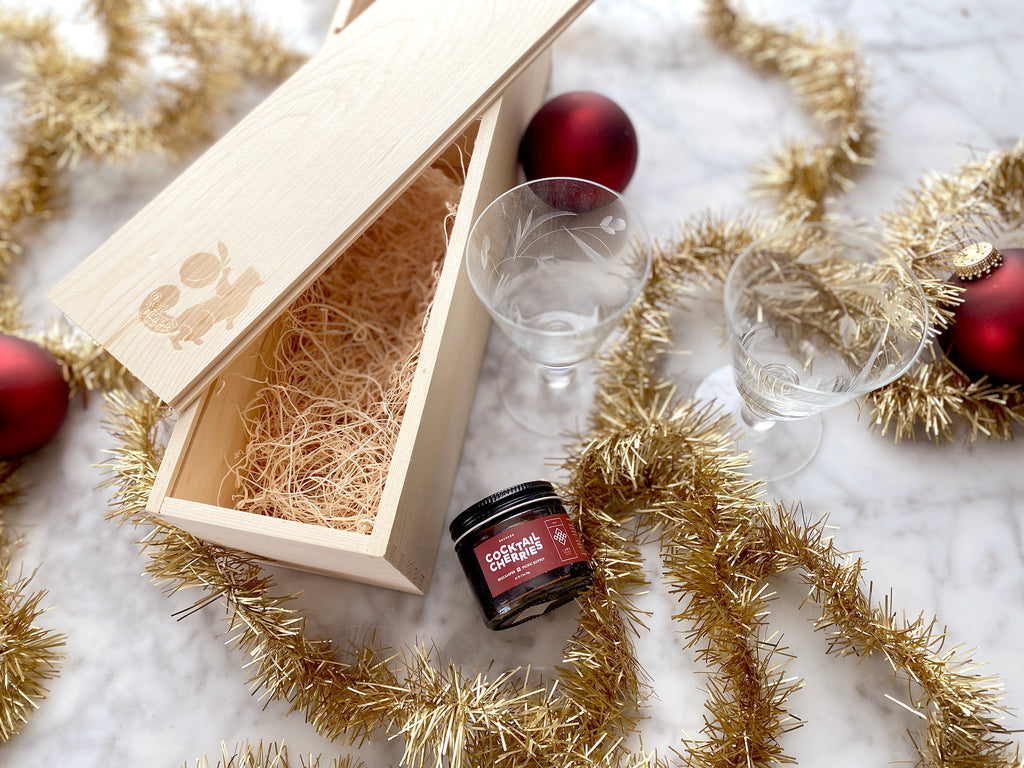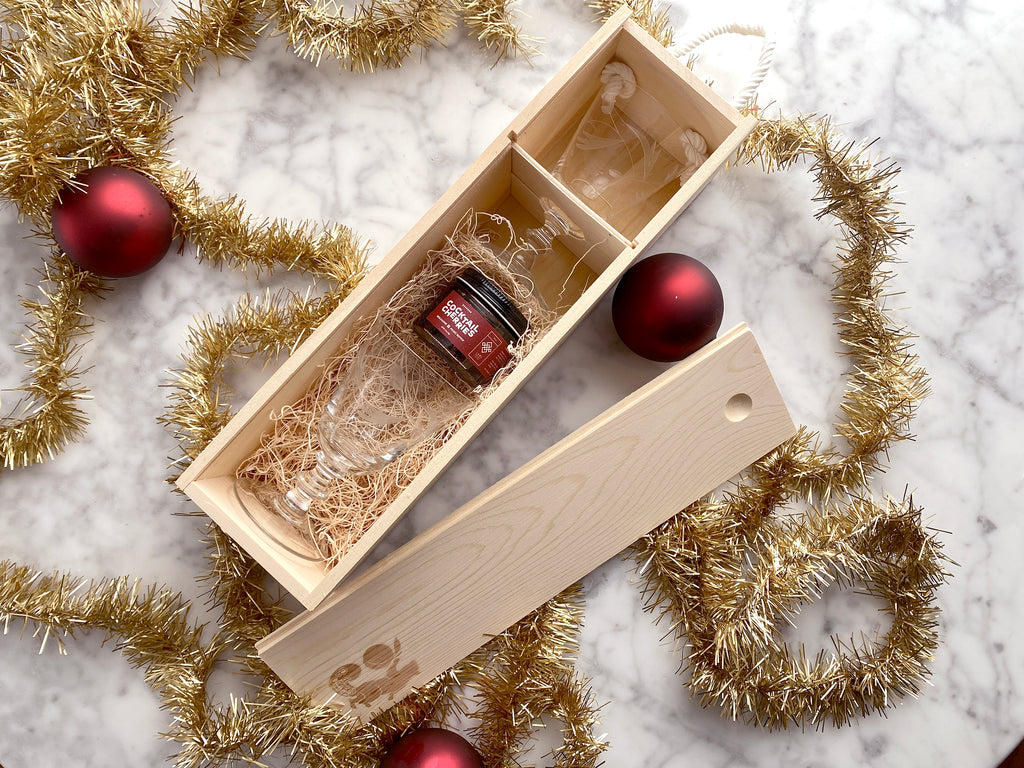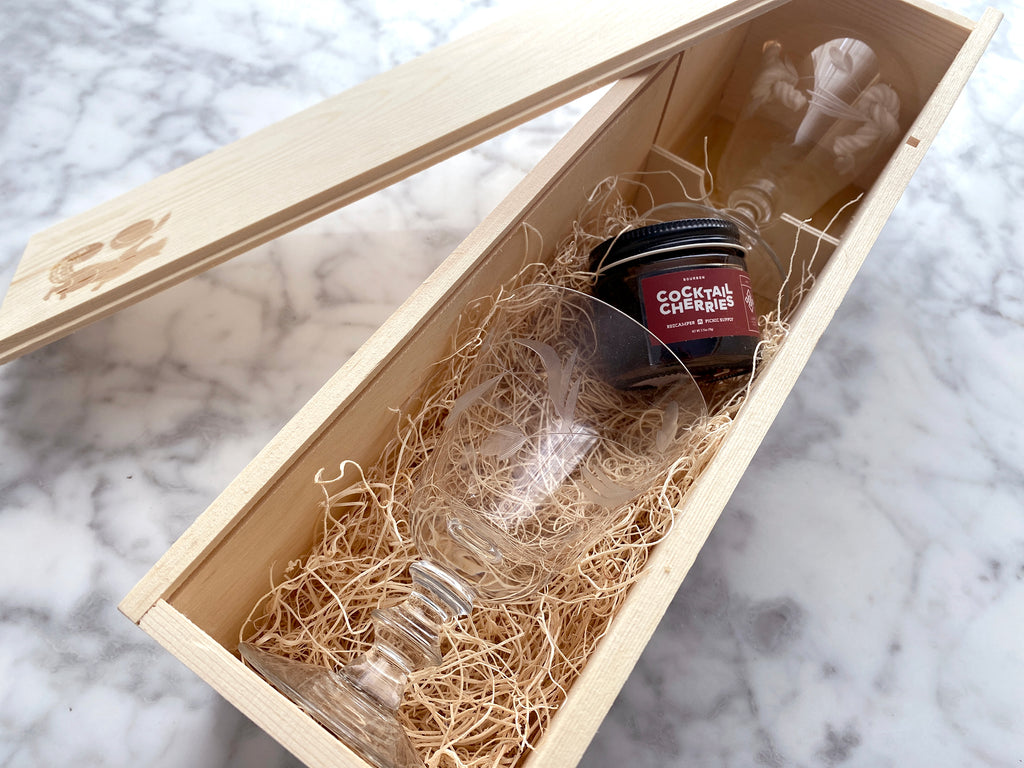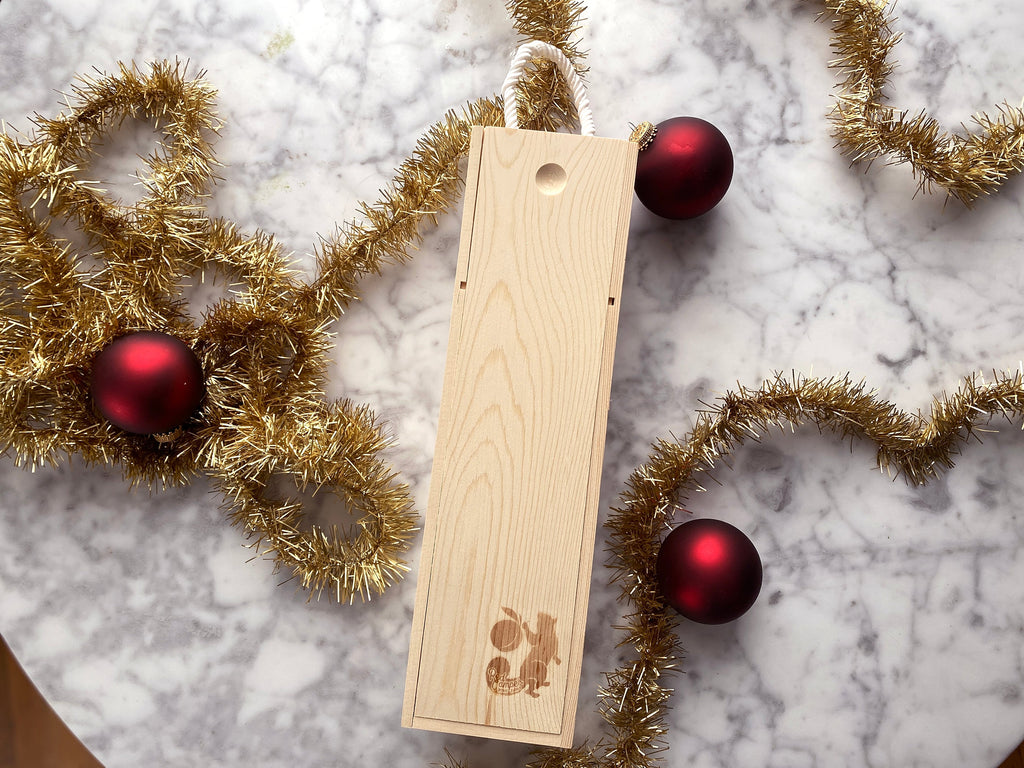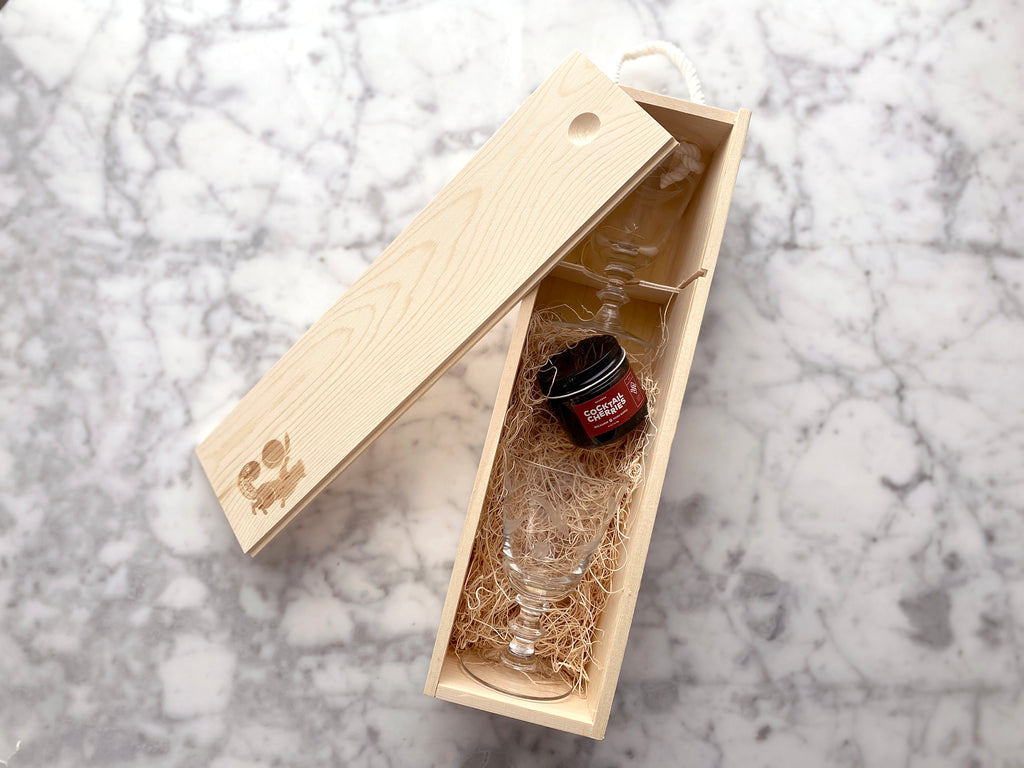 $44.00
$0.00
Gift Set - Squirrel Stash Box - Vintage glasses + Cocktail Cherries
Our sexiest gift box yet. Two vintage glasses and a tiny jar of our Cocktail Cherries snuggled up in a slender wooden box branded with our naughty squirrel. Pop that bottle of bubbles, drop a cherry in the bottom of each glass and maybe even a little syrup, pour and let the rest take care of itself. 
*Vintage glasses may not be exactly as photographed here but will be just as beautiful.
If you would prefer our Chile Bourbon Cherries instead of the Classic Bourbon Cherry let us know in the notes of checkout.