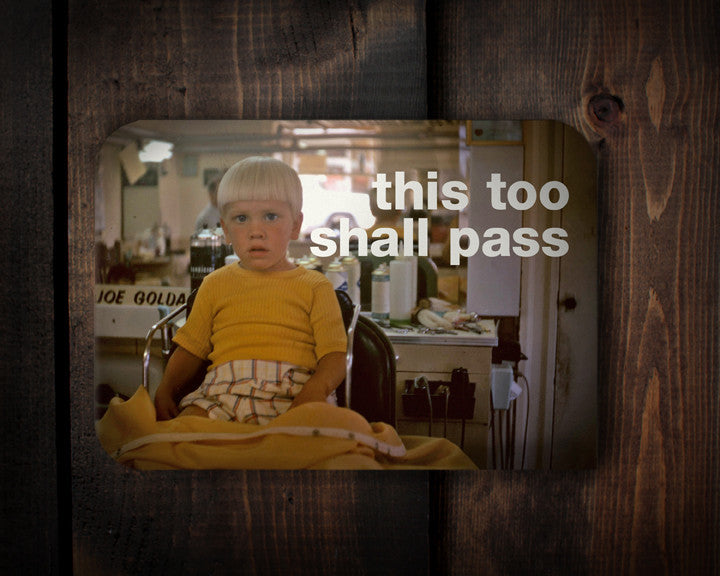 $4.00
$4.50
USHWY89 Card -Bad Haircut - hope you feel better card
Oh honey...it'll grow back. We all need a reminder from time to time that that super crappy moment is short lived. Friend just got broken up with? Your niece crashed her car or failed a test? Your bf got laid off or lost at fantasy football..whatever the bummer occasion, this card is perfect for a reminder that it WILL get better. 

Inside message: feel better soon

Message on the inside with a detail of your old basement wood paneling across the bottom.

Comes packaged in an Eco clear compostable sleeve with a cream colored FSC, carbon neutral, green e-certified envelope.

Printed in Denver, Colorado, U.S.A. 

All US Hwy 89 by RedCamper cards are 3.5"x5" in size.