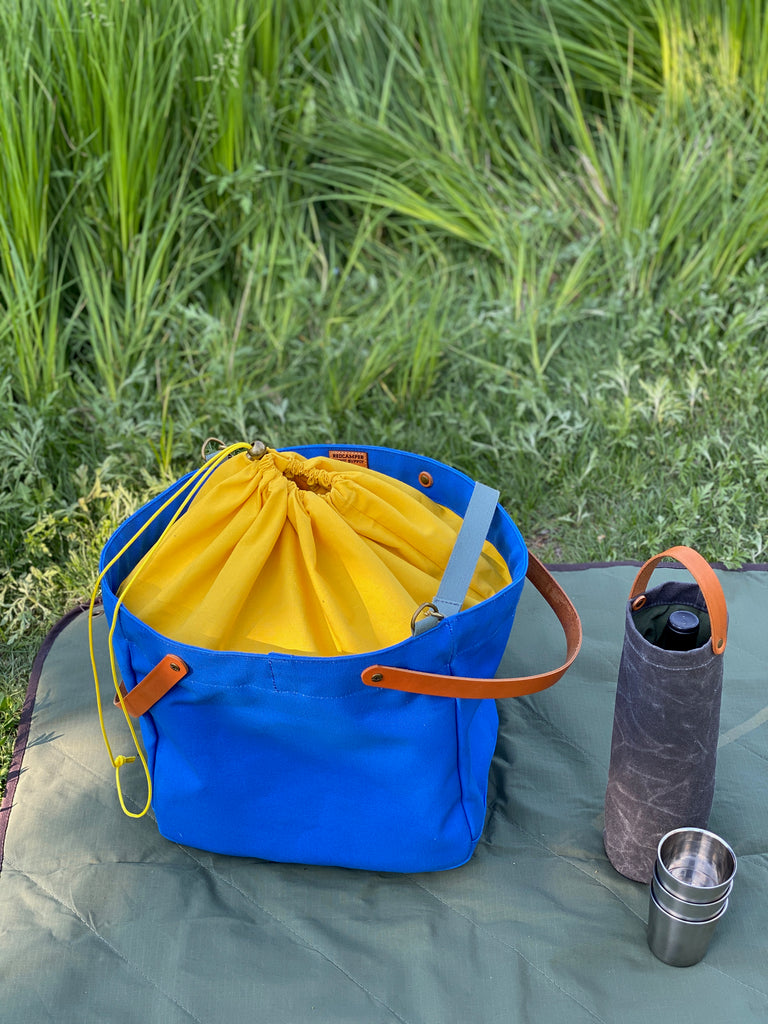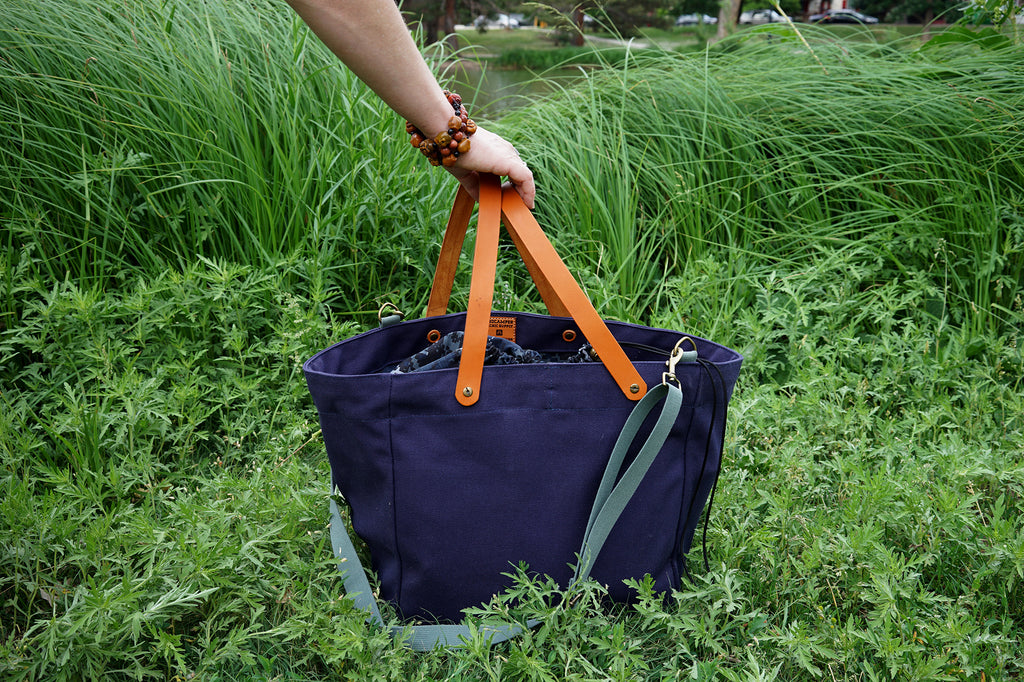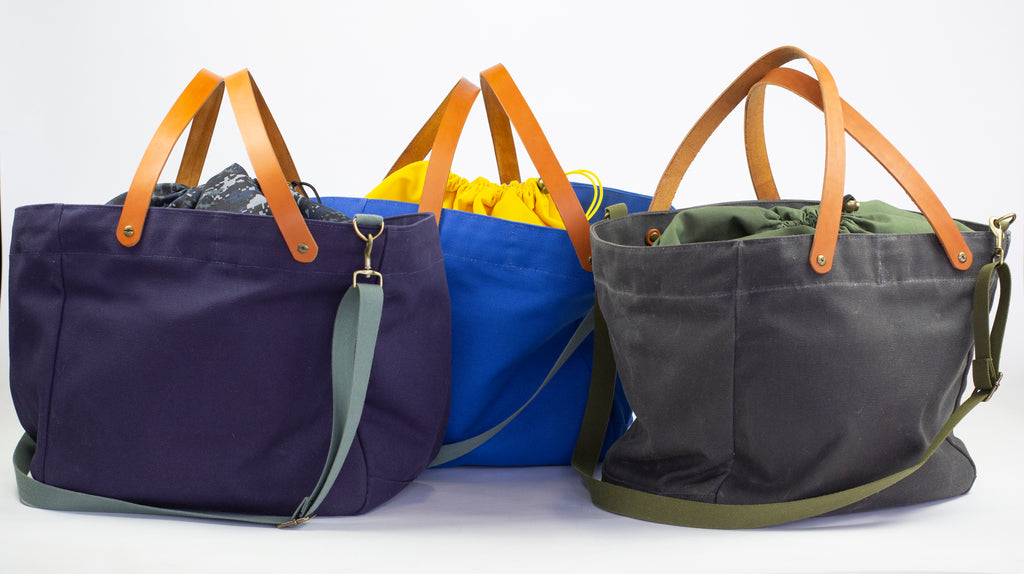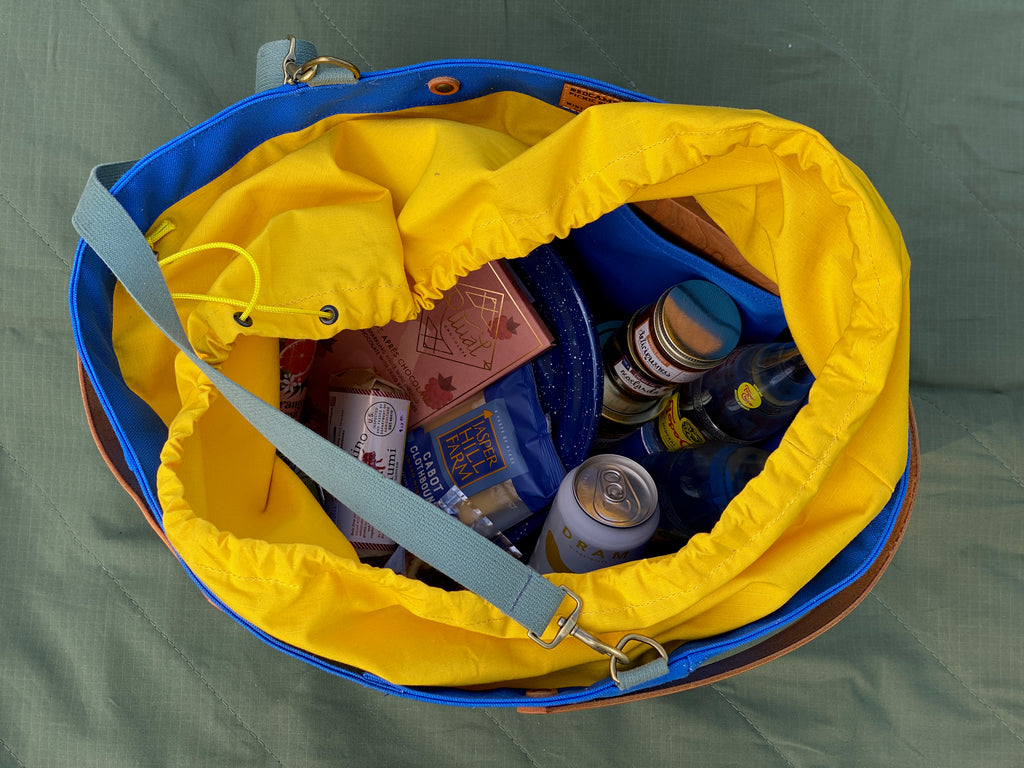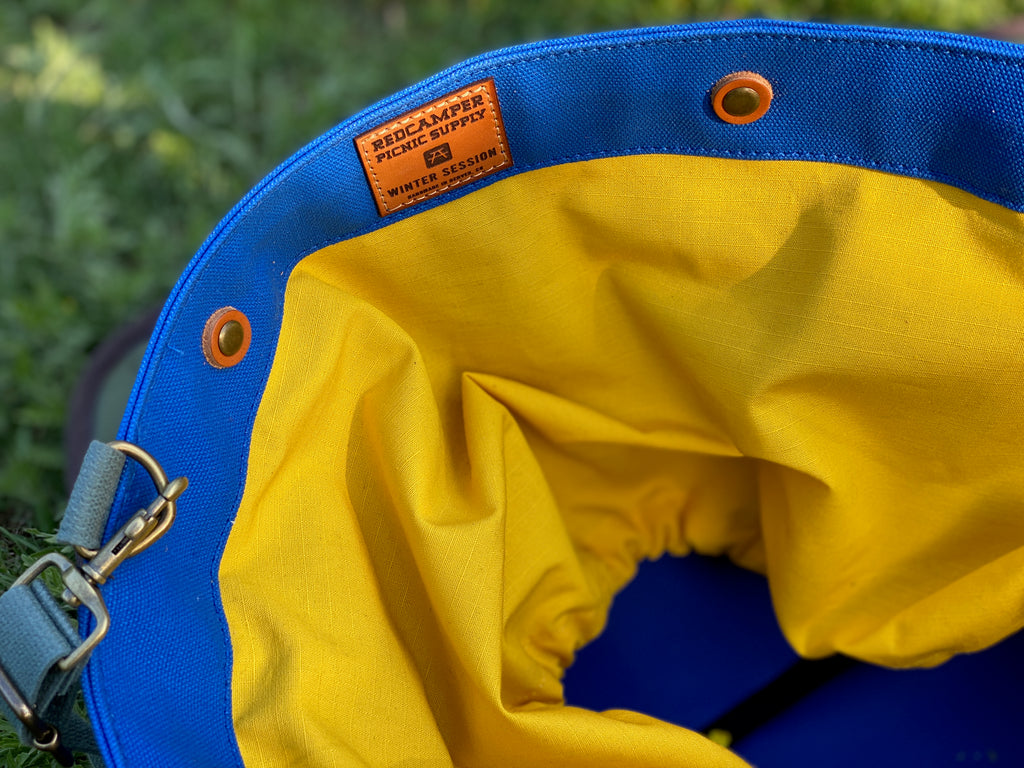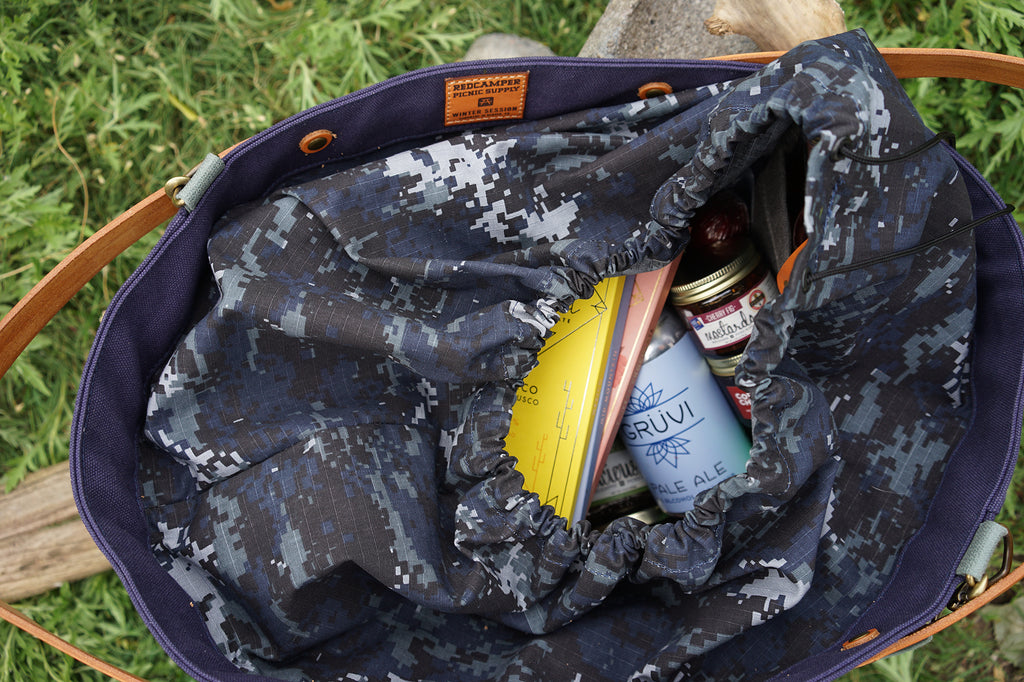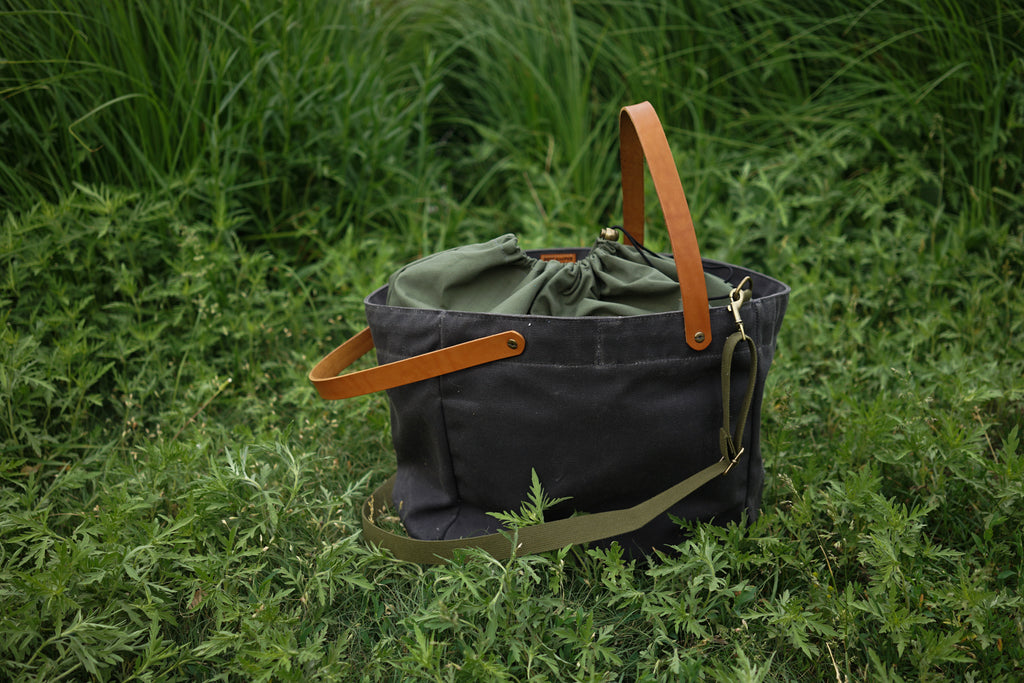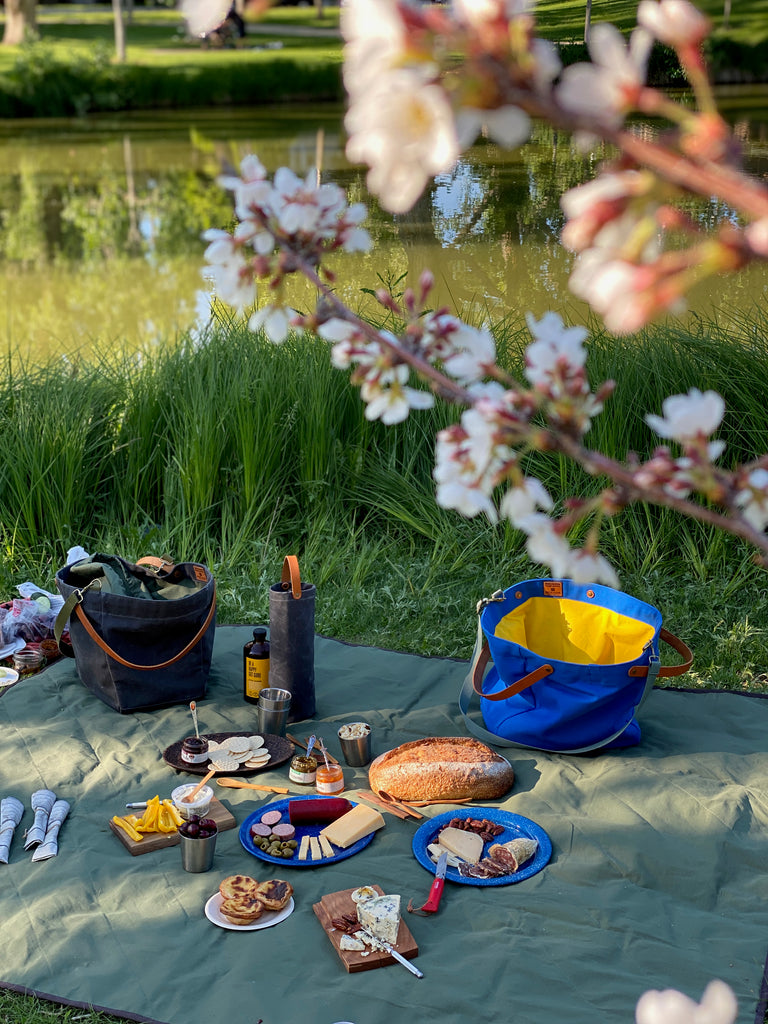 $189.00
$0.00
Picnic Ware - RedCamper x Winter Session Picnic Bag
We are big fans of the vintage wicker or wood picnic basket. That's no secret. But sometimes we wish we had a bag that was more durable, and forgiving to our tendency to overpack, and maybe just a tad bit more stylish. Lucky for us we happen to know some folks that truly know their way around a sewing machine and humored our ceaseless begging for a collaboration. We are SO SO happy to work with the incredible Winter Session group on this modern classic picnic bag. 

Outfitted with an extra-wide opening and drawstring top, this Picnic Bag is based on the classic French market bag, but with a few picnic-inspired modifications. Made from durable cotton canvas with a drawstring closure top, this bag is designed to keep your picnic things cool and dry, with interior pockets to fit our small cheeseboard and other accoutrements. The sturdy cotton webbing shoulder strap and swiveling leather handles easily detach when it's time to clean your bag--a quick bath in warm water should do the trick! 

This bag will be a reliable friend for many a picnic for years to come. 


DIMENSIONS:
13" x 8" at base
18" x 9.5" at opening
12" tall
8" handle drop
Adjustable shoulder strap
Weight: 2.0lbs.
Volume: 26.7L
NOTE: These are PREORDER ONLY. Allow 6-8 Weeks for production.