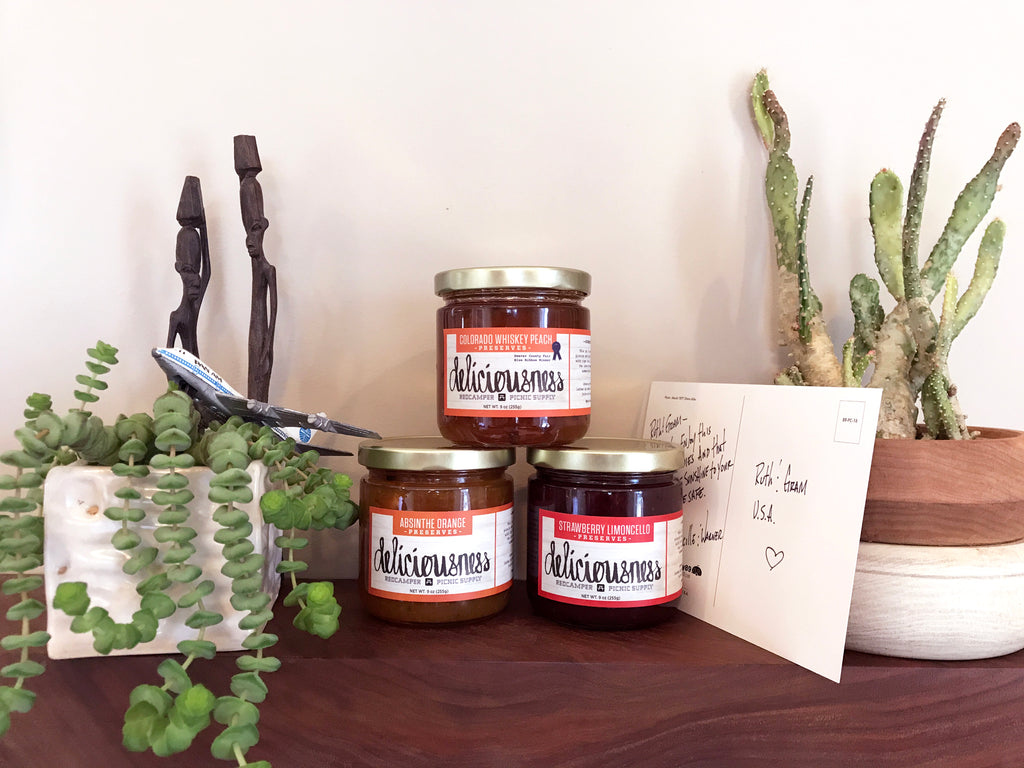 $38.00
$43.50
Gift Set - 3 for $38 Pack
This collection of 3 of your flavor choice on our larger 9oz jars is a step up from our 2 packs, allowing a bit more variety for a couple or small family or jam aficionado. We also have several flavors in the 9oz size that are not available in the smaller size.   

Choose 3 from the following list of available flavors: 
Colorado Whiskey Peach
Absinthe Orange Deliciousness
Strawberry Limoncello Deliciousness
Tequila Jalapeño Deliciousness
Pueblo Chile Peach Deliciousness
Desert Blueberry Gin Deliciousness
Campfire Apple Rum 
Rosemary Apricot Żubrówka

Cherry Fig Mostarda 

We can also hand write a postcard to the recipient, just add this information in the notes section when ordering. 
*INDICATE IN NOTES AT CHECKOUT WHICH 3 FLAVORS YOU WOULD LIKE.*
NOTE..There is NO special packaging for this set.